Thrillers and Science Fiction
NEW RELEASE: The Meraki Effect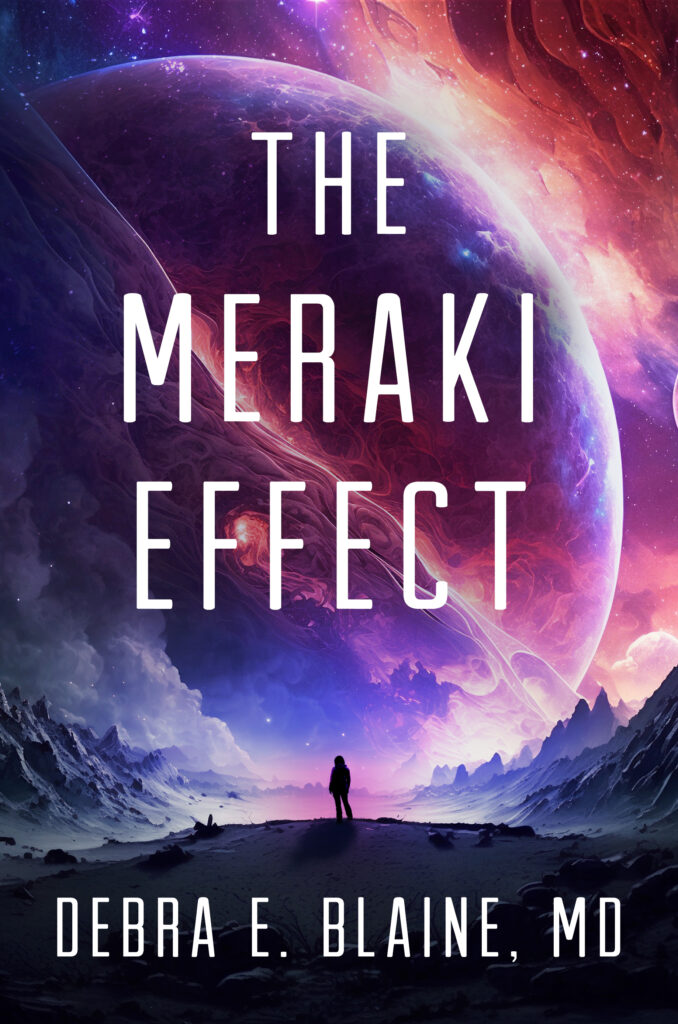 Russell thought they'd found a perfect refuge when they fled the apocalypse on Earth. But planet Meraki hides a sinister secret that may strip him of his mind and consign his soul to oblivion.

Not much usually rattles Russell Vaderman, but suddenly, the peace of their perfect hamlet is shattered. A young girl chases her cat and vanishes, a native Meraki is murdered by an angry colonist, and their best minds are stumped by bizarre storms, malfunctioning operating systems, and structural changes in the basic neurochemistry of some settlers.

As leader of the community, it's Russell's job to keep everyone safe, and he's going to have to find a way to parlay with 2 hostile species.


But Meraki holds an even more ominous secret, the mammoth energy force that lives within the Mountain. When Russell goes to face him, he realizes he is risking the total erasure of his mind and all that makes him who he is. But it is imperative that he unravel its mystery before it erupts and consumes them all.
If he survives, will he still be human?
The Meraki Effect is a metaphysical colonization science fiction thriller.
Order now to grab your ticket to planet Meraki and join this gripping adventure of survival and metamorphosis.
Undue Influences, Beyond the Pillars of Salt, and The Meraki Effect comprise the series: Sanctuary Seekers.
However, as an unordered series, each book can be read as a standalone novel.
Winner of the NABE Pinnacle Book Achievement Award for Political Thrillers, 2021
Winner of the NABE Pinnacle Book Achievement Awards for Dystopian Fiction, 2022
Distinguished Favorite of the New York City Big Book Awards, 2019